Installation 2G Super Click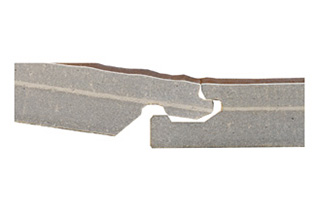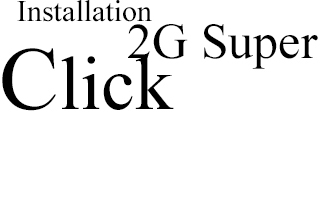 Välinge's 2G Super Click Locking system is strong and durable glue-free locking system which is installed by angling-angling system, no installation tools needed that can be reduced damaging floor boards. 2G click lock can be combined with fold-down on the short side and also can be used both on long and short sides for angle-angle installation.
The comparative pulling strength test shown that Välinge's 2G super click lock system offer a pulling strength more than twice as high as other locking systems in the market.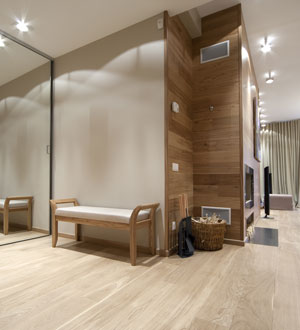 ---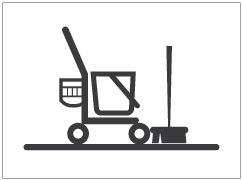 STEP 02
Flooring Preparation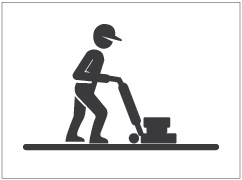 STEP 03
The B plate tenon plate inclined embedded in the fillister locking put it flat.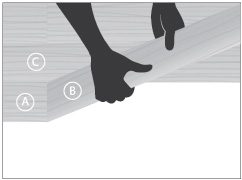 STEP 04
After put it flat, B plate and C plate spacing about 2-3 mm, into parallel lines.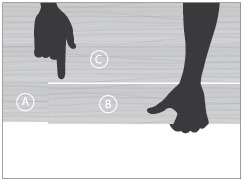 STEP 05
Lift up A and B at the same time (Note: with the ground at a 45 degree angle).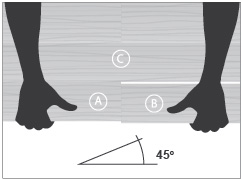 STEP 06
B along the C direction, flat push locking.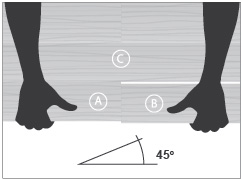 STEP 07
With the palm of the hand to be A plate and B plate downward pressure but do not force to press floor.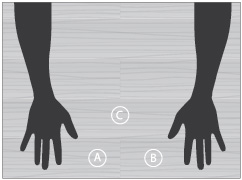 STEP 08
The floors are smooth without slit after installation.If the floor are not smooth or have slit, they need to be lifted slightly and locked them by 10-30 degree angle.After locking, floor would be smooth automatically.